A site called
Nordstjernan
recently wrote about Swedish film and what they called the
"New Swedish Wave"
.
They saw a resurgent interest in Swedish film, interviewing people working at the Swedish Film Institute.
How did they exemplify this?
They mentioned - among others - the director
Tomas Alfredson
who directed
Let the Right One In
(
Låt den rätte komma in
), a film that have won more than 60 awards worldwide and God knows why!
This is the film adaptation of the book (with the same name) by the author
John Ajvide Lindqvist
(an author we had the opportunity listening to earlier this year at the Swedish Institute in Paris) and we bought it but I haven't had the opportunity read it yet, whereby I can't say anything about it as a book.
The adaptation for the movies - in spite of all the different prizes it has won - was a great disappointment I think!
Not least as the rumours had it having become a 'Great' film. Personally I thought it was a 'turkey'.
Creating a vampire movie wasn't to original in itself but the action situated in a boring suburb of Stockholm (I've been there several times), didn't make me to excited and it didn't work out well at all, I think.
It's not the idea of vampires in a suburb of Stockholm as such but...
Maybe it's depicted in a more exciting way in the book.
I believe - I can't know as I haven't read it as I wrote - that the book is written in a more symbolic, metaphorical way, using expereriences and references from the childhood of the author himself. Lindqvist grew up in that very suburb, was bullied by his schoolmates, maybe also having a 'fantasy friend' who he could talk to.
Maybe also symbolic in the sense that the young (or not so young in reality) vampire girl (boy in the book) symbolised the immigrant and the outsider, exposing the conflicts she/he would be subjected to but also the solidarity with the boy being subjued by the others.
Such a solidarity and empathy emanating from personal experiences of violence and the vulnerableness he/she might have experienced being a 'foreigner' - in every sense of the word - in herself as well as in a new country - had she/he been an 'ordinary' girl/boy.
Now we know that this is not an ordinary boy/girl but someone slightly different and in this environment more or less unique.
Being pursued either because you're a vampire or a romani or not having the 'right' clothes, being 'otherwise' is of course a universal phenomenon.
The second name mentioned in the article is
Daniel Espinosa
, director ot the film
Fast Cash
(
Snabba Cash
), built on the novel with the same name, written by
Jens Lapidus
.
I can't say much about this film as I haven't seen it and I haven't read the book.
The only thing I know is that the action takes place in Stockholm among young money making businessmen and criminals, not least around the huge 'hot-dog-stand' Stureplan in the heart of Stockholm.
For those of you not familiar wtih Stockholm, Stureplan is supposed to be the 'coolest' plays in the capital with a lot of fancy restaurants and clubs in one of the most expensive areas in town.
However, I think it more resembles the 'hot-dog-stand' you find in small Swedish cities where the locals gather to eat and talk.
Anyway, my impression from the things I've heard about the book, the fact that a lot of people have read it (often indicating a book for 'each and everyone' and thereby of less interest for the bibliophiles) and the information I've found concerning the movie, doesn't give me the impression that this is a specifically interesting scenario but more a film of a certain entertainment value.
Pia Lundberg
(Director of the International Department at the
Swedish Film Institute
) said the following in an interview:
"There's a renewed interest in Swedish film today, and once again Sweden is exporting actors and directors to Hollywood just like in the good old days. Directors like Tomas Alfredson ("Let the Right One In") and Daniel Espinosa ("Fast Cash") and actors like Alexander Skarsgård, Tuva Novotny and Joel Kinnaman are hot."
She continues:
"American talent scouts are always courting us. They keep an eye on our actors and directors, even our technical behind-the-camera personnel. Sweden is in right now."
This has been said before in Sweden and elsewhere and when it comes to actors we have some good actors but compared to our neighbouring countries - Norway, Denmark, Finland and to some degree Iceland - they're not at all more brilliant than the actors in these countries, rather the opposite, sometimes.
The "technical behind-the-camera personnel" should however have their share of 'glory'.
When I occasionally has participated in a film, tv-series and commercials (as an extra), I've always been more impressed by the work carried out by the technical staff - 'behind the camera' - than that of the directors or actors.
We have a long and succesful history of very competent camera men and other technical staff in Sweden - not only
Sven Nykvist
- and it seems as if this is an ongoing process.
Other names mentioned in this article were:
Lasse Hallström
, soon (or already?) shooting a film built on
John Le Carré's
novel "Tinker, tailor, soldier, spy";
Swedish actor
Alexander Skarsgård
, who has played major parts in the HBO series
"Generation Kill"
and
"True Blood"
and now preparing for the filming of
"Straw Dogs"
;
Alexander's brother
Gustaf
who has a lead in
Peter Weir's
action drama
"The Way Back"
where
Colin Farrell
and
Ed Harris
also participate;
Joel Kinnaman
(who plays JW in "Fast Cash") who's also preparing for a career in America (set to play the lead in a new TV series called
"The Killing"
);
actress
Tuva Novotny
will soon be seen with
Julia Robert's
in the drama comedy
"Eat, pray, love"
;
Helena Mattson
, who has previously been seen in series like
"CSI"
, has gotten a part in "
Desperate Housewives
" and the upcoming film
"Iron Man 2"
;
Noomi Rapace
(Lisbeth Salander in the Millenium films) is also getting a lot of proposals from Hollywood, as well as Europe.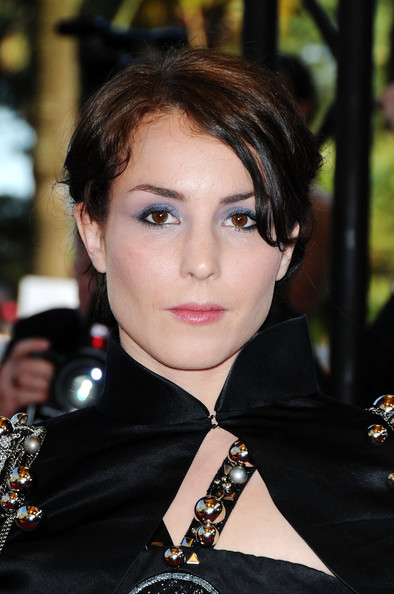 What can one say about these actors? The Skarsgård brothers (not to be mixt up with the Marx brothers) are talented but I can't say I've been impressed by the roles I've seen them create.
The same goes for Tuva Novotny who's a competent actrees but to static in her acting.
That goes for many Swedish actors. Compare with the Danish and Norwegian counterparts, it's a higher quality in their acting.
Noomi Rapace was perhaps the foremost actress/actor in Millenium but as the acting was mediocre (except
Michalis Koutsogiannakis
,
Georgi Staykov
- and why don't they get an offer from Hollywood or other European directors? They are good actors - and
Per Oscarsson
), it doesn't tell us much.
They also mention the already established group of Swedish "talents" in Hollywood, most notably directors
Lasse Hallström
and
Mikael Håfström
, and actors like
Max von Sydow
,
Stellan Skarsgård
, and
Peter Stormare
.
Well Lasse Hallström made his most interesting film(s) when not living in Hollywood.
When it comes to Mikael Håfström it's harder to predict the future but his adaptation of 'Evil' ('Ondskan') was better than the book written by
Jan Guillou
.
Max von Sydow has made a lot of interesting and remarkable roles but his most interesting interpretations are of course those he made under the auspice of
Ingmar Bergman
, thereafter there has been a lot of stereotype roles as nazi-officer or the Devil (even if I exaggerate somewhat)! He is though one of our foremost actors ever.
Stellan Skarsgård has succeeded quite well even if he also tend to be typecasted sometimes. On the whole he is also among the group of Swedish actors having succeeded in his career as an actor, often making interesting role interpretations.
Peter Stormare has unfortunately been all to typecasted and this is a pity as he is a very good actor, beginning in the theatres and later on displaying a talent he never gets the opportunity to prove in the films by the
Coen
brothers.
There are however interesting directors (both feature-, documentary- and short films) in Sweden but they are not mentioned in this article:
Roy Andersson
- of course;
Stefan Jarl
- of course;
Lukas Moodyson
, (first and foremost for his film
Container
);
Johan Kling
;
Patrik Eklund
;
Johannes Stjärne Nilsson
,
Ola Simonsson
;
Nahid Persson Sarvestani
;
Simon Staho
(Danish-Swedish).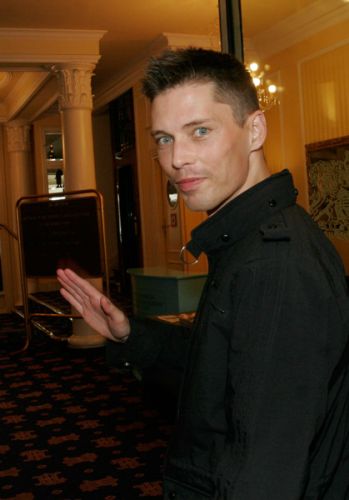 Of course I have not mentioned all talented directors and it's very obvious that my list lacks female names (besides Nahid Persson Sarvestani).
That some of our Swedish œuvres - like Millenium - is being remade by American directors doesn't have to mean that they thought the Swedish versions were great, rather that they think themselves being able to do it better!?
As one example I can mention
David Fincher
with the Millenium film(s). I'm looking forward to his version.
I think that we have some very good directors, notably within the short film sector (besides the above established ones).
The problem seem to be that when going from short to feature films, it doesn't always turn out well.
What this is due to I don't know.
Lack of interest and engagement from SFI and producers/distributors? Envy? Lack of money?
I'm looking forward to see if Sound of Noise will be well received tonight at Cannes Film Festival.
(Photo at the top copied from: http://www.nordstjernan.com/resizer/resizer.php?i=image-9560.jpg&w=700)
(Photo Pia Lundberg copied from: http://www.sfi.se/Global/Press/Bilder/Nyckelpersoner/PIALUNDBERG_M.jpg)
(Photo Sven Nykvist copied from: http://1.bp.blogspot.com/_C6yl7vJvUZ8/RbFVZeSoYFI/AAAAAAAAAEQ/BSMm5Mp3b4o/s320/sven_nykvist.jpg)
(Photo Lasse Hallström copied from: http://content6.flixster.com/photo/32/57/60/3257604_tml.jpg)
(Photo Alexander Skarsgård copied from: http://www.trueblood-online.com/wp-content/uploads/2010/02/alex_4.jpg)
(Photo Gustaf Skarsgård copied from: http://skarsgardfans.com/wp-content/uploads/2011/04/gustav-skarsgard.jpg)
(Photo Joel Kinnaman copied from: http://3.bp.blogspot.com/_OHl7qcqQy4Q/TQJiGACG2CI/AAAAAAAAAKI/-et1NmgM6Z0/s1600/joel-kinnaman_58526017.jpg)
(Photo Tuva Novotny copied from:http://cdnstatic.expressen.se/polopoly/bilder/2007/11/15/1.927699TS1278156257792_slot100slotWide75ArticleFull.jpg)
(Photo Helena Mattson copied from: http://lantbruden.blogg.se/images/2010/hu_84642012.jpg)
(Photo Noom Rapace copied from: http://static.cinemagia.ro/img/db/actor/14/27/62/noomi-rapace-689704l.jpg)
(Photo Roy Andersson copied from: http://www.amafilms.gr/img/_movies/Andersson_Roy/youtheliving/roy-andersson.jpg)
(Photo Stefan Jarl copied from: http://www.gp.se/image_processor/1.391195.1276511182!/image/4216980332.jpg_gen/derivatives/wide/4216980332.jpg?maxWidth=440)
(Photo Lukas Moodyson copied from: http://sverigesradio.se/diverse/appdata/isidor/images/news_images/3421/1727889_520_346.jpg)
(Photo Johan Kling copied from: http://www.muenster.org/filmwerkstatt/filmfestival/12/f/20-Johan-Kling-thumb.jpg)
(Photo Patrik Eklund copied from: http://www.gp.se/image_processor/1.294264.1264405702!/image/3420470005.jpg_gen/derivatives/wide/3420470005.jpg?maxWidth=440)
(Photo http://kpitalrisk.free.fr/images/stars/109000/s_sound_of_noise_-_simonsson_et_nilsson_reduit.jpg)
(Photo Nahid Persson Sarvestani copied from: http://www.parstimes.com/film/director/sarvestani/01.jpg)
(Photo Simon Staho copied from: http://www.sansebastianfestival.com/admin_img/img/img_800x500/img_481.jpg)