Svenska (English below):
Värmlandsoperan satt upp 'Parsifal' av Richard Wagner i Karlstad domkyrka sistlidna helg och denna uppsättning har fått goda lovord av kritiker.
Man har något lite klankat ned på vissa detaljer i föreställningen men i sin helhet har den uppenbarligen fått nåd hos kritikerna.
Att sätta upp en opera av denna dignitet i en kyrka kan synas både ovanligt och svårt, inte minst akustiskt men radions recensent ansåg att det fungerade utmärkt.

Läs mer via länkarna ovan om musiker, sångare och Wagner.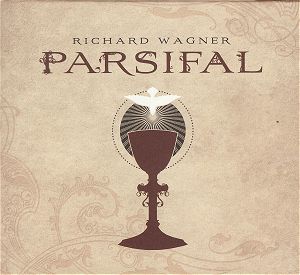 English:

The Opera of Värmland (local opera company in one of the provinces of Sweden) this weekend staged Richard Wagner's opera 'Parsifal' in the dôme of Karlstad.
The production has been praised by critics though they had some criticism concerning details.
Producing and staging an opera in a big church like this is maybe both unusual and hard, not least acoustically - epecially a opera as well known as this. It obviously worked out well.

Read more through the links.










(Photo chalice of Parsifal copied from: http://www.musicweb-international.com/classRev/2008/Oct08/Wagner_parsifal_0184402.jpg)
(Foto föreställningen Marcus Jupither kopierad från: http://www.expressen.se/polopoly_fs/1.570758!defaultImage/3211345952.jpg)
(Foto
AnnLouice Lögdlund kopierad från: http://gfx.aftonbladet-cdn.se/image/10606237/210/normal/f7dbae20d8932/KULTUR-26s04-parsifalFRI-933_438)