Svenska (English below):
Nattens
Oscarsgala
bjöd kanske inte på särdeles många överraskningar mer än att
Martin Scorcese
fick en Oscar för första gången i sitt filmliv.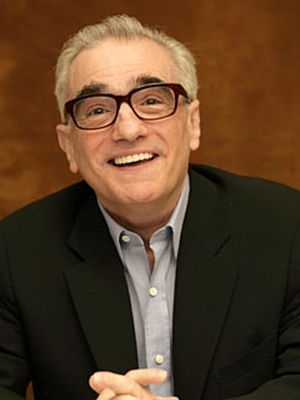 Har ej sett filmen
'The Departed'
men känner instinktivt på mig att detta inte är hans bästa eller kanske ens en av hans bästa filmer.
Han har många gånger varit nominerad och nu kände man kanske att det var på tiden att han erhöll en utmärkelse så att man inte behöver ge honom en heders Oscar för 'lång och trogen tjänst'.
Helen Mirren
var också hon förhandstippad och jag kan, efter att ha sett filmen
'The Queen'
anse att hon var väl värd denna utmärkelse.
Hennes agerande och utseende bestod inte endast in porträttlikhet utan det kändes som hon lyckades komma bakom eller rättare låta oss som åskådare komma bakom 'masken'
Elizabeth II
.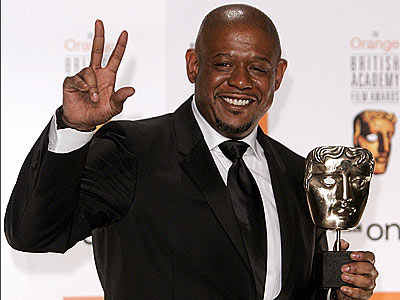 Forest Whitaker
var också en på förhand tippad kandidat som redan tidigare vunnit ett antal utmärkelser vilket inte ökade överraskningsmomentet.
Filmen
'The Last King of Scotland'
har jag dock inte sett men däremot har Whitaker gjort ett antal bra rollgestaltningar genom åren varför han säkert var väl värd denna statyett.
Ämnet är viktigt. Att visa upp en av de grymmaste diktatorerna under efterkrigstiden.
Enligt uppgift dödade han 300 000 människor under åren 1971-79!
Övriga vinnare kan ni läsa om via länken till Oscarsgalan.
Rent generellt kan man säga att denna gala kanske i glamourhänseende fortfarande har sitt intresse men ur ren cineastisk synvinkel är en sedan många år död.
Det är oftast ett amerikanskt mästerskap eller anglo-amerikanskt d:o och de verkligt intressanta filmerna hittar man sällan vid denna galatillställning.
English:


"And the Oscar goes to....."!
The Academy Award -
'the Oscars'
- the 'gala' - is over.
No surprises tonight, with the exception of
Martin Scorcese
.
The fact that he won was not surprising from the standpoint that he often has been nominated in the past but never succeeded in winning this 'trophy'.
On the other hand - without being able to comment in detail on this film
'The Departed'
as i haven't seen it - I don't believe it is his
best
film ever, not even
one
of his best.
Not least as it is a remake of another film,
'Infernal Affairs'
.
He probably got the Award for 'long and faithful duty' within the film industry or for the fact that he should have been awarded before, several times.
Helen Mirren
won the Oscar for best Actress in a leading Rôle and this was not surprising either.
After seing the movie -
'The Queen'
- I agree that she was worth the prize.
Her acting and look was not only very portrait like but she also managed in making us as viewers to get the impression that she revealed something behind the 'mask'
Queen Elizabeth II
.
Forest Whitaker
in
'The Last King of Scotland'
- about
Idi Amin
- was rewarded an Oscar for best Actor in a Leading Rôle and this was not surprising either.
He has already been awarded for this rôle prior to the Oscar.
I haven't seen the film but it got good reviews, not least concerning his acting and Whitaker have done a lot of good acting through the years why he most certainly is well worth this distinction.
The subject is important though. Displaying one of the most cruel post World War II dictators.
According to some figures he killed 300 000 people between 1971-79!
On a whole one can conclude that from a cinephile standpoint this 'gala' is fairly uninteresting as it always - more or less - has been
'The American Championship of Films'
.
It is dead as a promotion for qualitative and diversified films on a wide scale and world wide.
As a show it still attracts attention though.
To find interesting films one have to look elsewhere.







(Photo 'Oscar' taken from:. http://digitaldaily.allthingsd.com/files/2009/02/oscars_1.jpg)
(Photo Martin Scorsese taken from: http://www.lesitedelevenementiel.com/wp-content/uploads/martin_scorsese.jpg)
(Photo Helen Mirren taken from: http://www.wikinoticia.com/images/espectadoresnet/espectadores.net.wp-content.uploads.2011.03.helen_mirren.jpg)

(Photo Forest Whitaker taken from: http://img2.timeinc.net/people/i/2007/startracks/070226/forest_whitaker.jpg)