Svenska (English below):
Tenoren
José Carreras
(
The Unofficial José Carreras website
) kommer till Sverige och
Värmland Classic Festival
i Karlstad i senare i år och då är det nio år sedan José Carreras
senast
sjöng i Sverige.
Den 5 september arrangeras en utomhuskonsert med José Carreras och
Värmlandsoperans Sinfonietta
.
Vad gäller de mycket kända, stora operaartister är det ovanligt att de besöker Sverige och då de gör detta sker det oftast i samband med festivaler - som ovan - eller liknande arrangemang.
Sällan får exempelvis
Stockholmsoperan
eller
Göteborgsoperan
möjlighet att engagera operaartister på högsta internationella nivå.
Detta har till del att göra med det faktum att de mest framstående artisternas gager är så pass höga - eller åtminstone anses vara det - att svenska institutioner uppenbarligen inte anser sig ha råd att engagera dem utan att det riskerar att drabba den ordnarie verksamheten.
Många internationella operaartister reser också från operametropol till operametropol för korta inhopp i föreställningar och deta upplever de lokala sångarna, musikerna och regissörerna som ett avbrott i verksamheten som inte tillför föreställningen annat än internationell glans.
Nog så viktigt ibland dock.
Sverige har och har alltid haft många framstående operaartister men oftast försvinner de utomlands då de nått en tillräckligt hög nivå på sitt konstnärsskap.
Detta skall inte som i alla andra sammanhang skyllas på att 'vårt land är litet'.
Det är de facto inte storleken på ett land eller antalet invånare som är bestämmande för vad man satsar sina resurser på.
Vi kan i ett historiskt perspektiv se att Sverige har lyckats få fram många skickliga yrkesmänniskor inom naturvetenskapliga områden, teknik och i ett senare skede IT.
Bl.a. har vi lyckats skapa åtminstone fem högteknologiskt avancerade stridsflygplan, de i folkmun benämnda
'Saab 32 Lansen'
,
'Saab 29 Tunnan'
,
'Saab 35 Draken'
,
'Saab JA 37 Viggen'
och
'Saab 39 Gripen'
. (Se bilder nedan)
Vi har även inom andra områden skapat framstående produkter och under ett antal decennier hade vi två stycken bilmärken -
Saab
och
Volvo
- i egen regi som även i ett internationellt perspektiv sålde förhållandevis väl.
Det handlar alltså mer om vad ett land, dess befolkning, politiker och beslutsfattare anser vara viktigt att prioritera och till detta tycks viss typ av skapande kultur inte höra.
Sverige är i många fall ett fattigt land vad gäller inte minst att ta till vara de enorma mänskliga resurser som finns inom kulturområdets vida ram.
Någon kanske invänder att även flygplan och bilar skall sägas tillhöra kulturområdet och jag kan i princip se riktigheten i ett sådant resonemang men som tidigare konstaterats, inom dessa områden har det sällan saknats vilja att satsa ekonomiska resurser från politikers och beslutsfattares sida.
English:
The tenor
José Carreras
(Wikipedia on
José Carreras
) arrives to Sweden and
'Värmland Classic Festival'
in Karlstad in the province of
Värmland
later this year.
It is nine years since he last visited Sweden and the fifth of September an outdoor concert with the
Värmlands Opera Sinfonietta
will be arranged.
When it comes to the renowned, great opera artists it's very unusal that they visit Sweden and if they do it's often in connection with som festival like this one.
These international top artists are seldom engaged by the Opera houses in
Stockholm
or
Gothenburg
for example.
This has to some extent to do with the fact that the most prominent artists fees are, or is regarded to be, too high and obviously Swedish institutions don't seem to afford engaging them without this affecting the regular activity.
Many international opera artists travels from one opera-'metropolis' to another performing one or two times in different productions and local singers, musicians and directors sometimes feel that this interrupts the long-term work with a production.
They often think that these 'jump-ins' does'nt provide any 'surplus' to the production, more than international flare. The audience might be of another opinion though and maybe they sometimes feel that this kind of 'internationalism' enriches the opera performance.
Sweden has and have always had many prominent opera artists but often they go abroad to perform when they have reached a sufficient high nevel of artistry.
I don't think though that this should be blamed on the fact that Sweden is a 'small' country as is often said. It's not the size of a country that decides what one what one should spend the money.
In a historical perspective we can see that Sweden have been very succesful in many other areas within natural science, technique and IT.
Among other things we have succeeded in constructing five advanced military aircrafts (
'Saab A 32 Lansen'
,
'Saab J 29 Tunnan'
,
'Saab j 35 Draken'
,
'Saab JA 37 Viggen'
and
'JAS 39 Gripen'
, the popular Swedish names of these aircrafts - photos below), two cars,
Saab
and
Volvo
(nowadays not owned by Sweden though).
It's more a question about what a country, its population, politicians and decision-makers consider being important and in this context certain cultural expressions is not regarded 'important'.
In many respects Sweden is an extremely 'poor' country when it comes to safeguarding the enormous human resources we are in possession of within a wide range of the cultural sector.
Someone might say that aircrafts and cars are also a part of the cultural sector and this can of course be true in some sense but as I earlier wrote: Within these industrial segments there is seldom a lack of resources and financial support from society but that is really the case within the arts.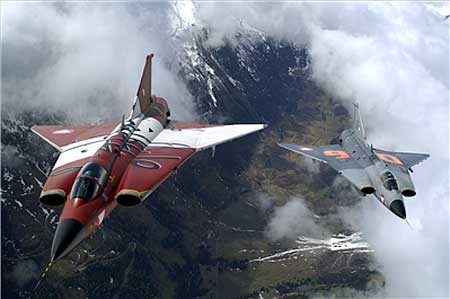 (Photo Värmlandsoporan taken from: http://www.varmlandclassic.org/bilder/foton/teatern.jpg)
(Photo 'Tunnan' taken from: http://www.eichhorn.ws/assets/images/saab29_tunnan.jpg)
(Photo 'Lansen' taken from: http://content.expressen.se/blog/83/18/05/j-a-e/images/Lansen.jpg)
(Photo 'Draken' taken from: http://www.hallekis.com/arkiv/xx051026-draken2.jpg)
(Photo 'Viggen' taken from: http://www.aerospaceweb.org/aircraft/fighter/viggen/viggen_04.jpg)
(Photo 'Gripen' taken from: http://militarareflektioner.files.wordpress.com/2007/02/jas39.jpg)