In 1995, the physical, social and maybe psychological landscape of Japan was transformed by two events:
The Kobe earthquake
, in January, which destroyed thousands of lives, and t
he poison-gas attacks in the Tokyo subways
in March, during the morning rush hour.
These two events made
Haruki Murakami
abandon his life abroad and return home.
The subway attack led to his book
'Underground'
where he made a kind of journalistic investigatoin, interviewing 60 victims and 8 members of the
Aum group
.
The earth quake led to the above six stories, all enacted between the natural catastrophy and the terrorist attack.
The main characters normal day-to-day-life is turned upside down and Murakami discover a lot of human positive trait of characters, not so visible before these catastrophies and it's these human reactions he is describing in the book.
Japan is now living through an ever bigger catastrophy - something that will lead Murakami to penetrate the same questions in another book?
'Trollsländans namn'
är titeln på
Monica Braws
bok och det är också ett gammalt namn för Japan.
I denna bok presenterar Monica Braw (fil.dr. i japansk historia) ny forskning och egna reportage om kejsare, samurajer, munkar, kvinnor, bönder, stadsbefolkning och poeter.
I denna bok vill hon bl.a. visa att bilden av "det stängda Japan" under 250 år är en sanning med modifikation; att Japnas utveckling inte har varit isolerad utan alltid nära förbunden med omvärlden; att samhället sjöd av förändringar och förhoppningar även under den s.k.
Tokugawa-tiden
, då
shôgun
, samurajledaren regerade.
Boken ger enligt
förläggaren
ett vidvinkelperspektiv på Japan och japaner alltfrån stenåldern till
Meijirestaurationen
1868 och detta kanske resulterar i en ny Japanbild hos den breda allmänheten?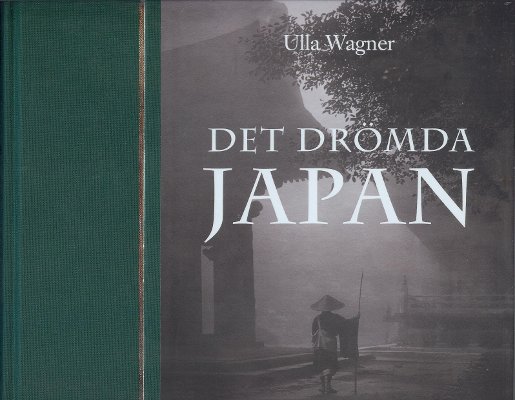 I denna bok visas upp en rik bildskatt med fotografier tagna av japanska fotografer från Japan daterande sig till slutet av 1800- och början av 1900-talet.
Samlingen inköptes av

Ida Trotzig

1917-18 på uppdrag av Etnografiska museet och skildrar det dagliga livet i Japan från olika perspektiv.
samtidigt den enormt stora förändringen som ägde rum under åren kring dåtida sekelskifte.