Thailand
has decided to buy six
JAS 39 Gripen
from Sweden.
Initially it was ment that they were going to buy twelve aircrafts but now it landed on half the amount of planes.

This purchase order is worth
3,7 billion Skr
(more than
400 million €
or almost
530 million US$
).
These aircrafts are sold to a country with a military regime. I thought that
Sweden
- at least officially -
wanted to support democracies not military juntas
? No, I'm not naïve, I very well know that Sweden throughout decades has sold weapons to those wanting to buy them, whether or not in war. Pragmatism is always more important than moral, on a political level.
Some information says that the
USA
didn't want to go through with their offer because Thailand is a country ruled by a military junta that came to power through a military coup.
According to some information the legislation in the USA forbids this kind of sales.
Our foreign minister
Carl Bildt
(photo above) on the other hand states that there is no such law in the United States and this is proven by the fact that the country is going through with other military sales to Thailand. If this is true or not I don't know.
The fact is of course that Sweden as well as the USA or any other country are
willing to leave their policy as long as it benefits the economical development in their own country
. Ethical/moral questions are of secondary importance when we/the leaders of different countries see a chance to earn money, a truism but worth emphasizing.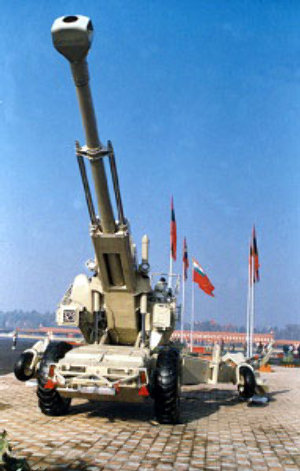 Maybe you remember the scandal concerning arms sales from
Bofors
in Sweden to
India
during the 1980's when
Olof Palme
- the prime minister at the time - was accused of taking bribes and so also prime minister
Rajiv Gandhi
.
Who has been bribed this time and how much did it cost the parties involved?


(Photo Carl Bildt copied from: http://ivarfjeld.files.wordpress.com/2009/08/swedish-foreign-minister-carl-bildt.jpg)
(Photo canon from Bofors copied from: http://amreekandesi.com/wp-content/uploads/2009/05/155mmboforsfh-77b.jpg)
(Photo Olof Palme copied from: http://johngushue.typepad.com/photos/uncategorized/olof_palme.jpg)
(Photo Rajiv Gandhi copied from: http://im.in.com/connect/images/profile/b_profile4/Rajiv_Gandhi_300.jpg)