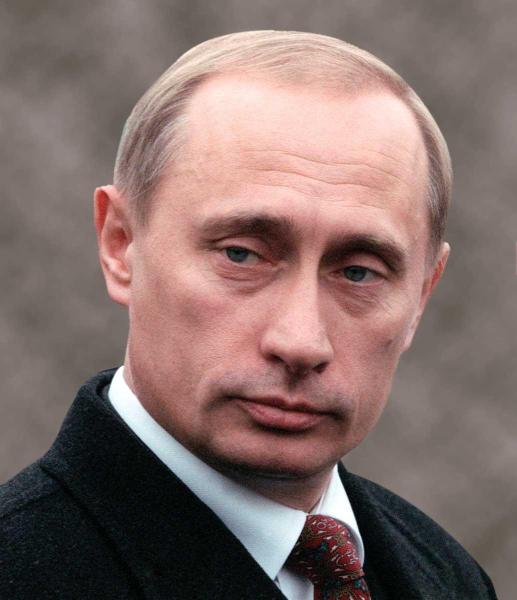 Vladimir Putin
is visiting Iran in order to meet president
Mahmoud Ahmadinejad
.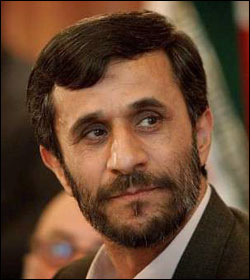 This is the first visit from a Russian leader to Iran since the
dictator
Josef Stalin
visited the country in
1943
.
The two leaders are going to discuss the safety for the countries around the
Caspian Sea
and of course the nuclear program in Iran.
Putin is also granted a meeting with the religious leaders and especially
Ali Khamenei
the highest religious leader in Iran.
President Putin spook about the importance of peace and stability in this area and that no questions should be solved with military means. None of the countries should be used for a base for at military attack.
Every question - even those who have not been solved - must be solved through dialogue, Putin said.
We will see what the final document that the countries around the Caspian Sea - that is to say
Kazakhstan
,
Turkmenistan
,
Iran
,
Azerbaijan
and Russia - will say.

(Photo Vladimir Putin copied from: http://topnews.in/files/Vladimir-Putin_4.jpg)
(Photo Mahmoud Ahmadinejad copied from: http://www.iranchamber.com/history/mahmadinejad/images/mahmoud_ahmadinejad1.jpg)
(Photo Josef Stalin copied from: http://www.glogster.com/media/4/14/52/69/14526917.jpg)
(Photo Ali Khamenei copied from: http://www.enduringamerica.com/storage/blog-post-images/KHAMENEI.jpg?__SQUARESPACE_CACHEVERSION=1300793590407)